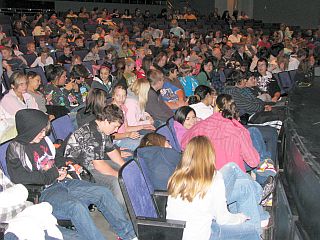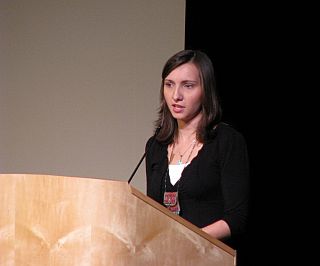 Jessica Koski, a member of the Keweenaw Bay Indian Community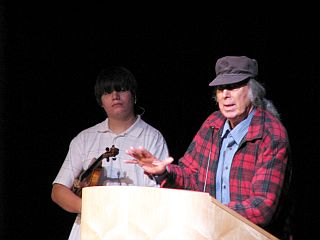 Keenan Quarder and Earl Otchingwanigan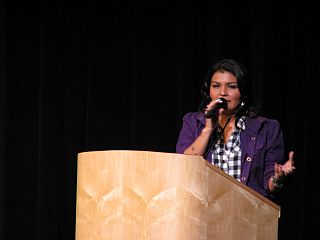 Crystal Shawanda, a Canadian country music singer and member of the First Nations Ojibwe band
Sponsored by the Michigan Tech American Indian Science and Engineering Society which is a chapter of the American Indian Science and Engineering Society
The event is sponsored by Keweenaw Bay Indian Community, Michigan Tech: Multicultural Affairs, Student Life, Institutional Diversity, AISES, and the Parent Fund.

The forum included a talk by Jessica Koski, a member of the Keweenaw Bay Indian Community. will discussed how she navigated college as a Native student.

Lowery Begay, a dazzling championship hoop dancer, performed before a audience that included students from area schools. Begay grew up on the Navajo Reservation in New Mexico and Arizona and spent much of his time with his grandparents learning Navajo ways, which are now both his calling and his career.

Lowery has traveled all over the world and is a flutist, artist and fancy dancer, and is currently ranked fourth in the world as a hoop dancer.

Crystal Shawanda, a Canadian country music singer and member of the First Nations Ojibwe band, gave a talk about her life and career. Born in Ontario and raised on a reservation on Manitoulin Island, Shawanda has taken the country music world by storm. Her hit single "You Can Let Go Now," made it into the top 20 on the Billboard Country Music chart.
See also John Gagnon's Tech Today story:
Powwow: Alumna Guides Youth, Celebrates Native Traditions